» Interview






Ejen Chuang is an photographer in Los Angeles who has been active since 1998. His previous clients include 20th Century Fox , Warner Brothers UK, Juvenile Diabetes Research Foundation (JDRF), and various magazines. In 2010 he released his self-published photobook "Cosplay In America" that is filled with images of cosplayers from six conventions across the United States.

The book is 8x10, 272 pages and hardcover. It weighs 3 pounds and features over 260 American cosplayers!

You can get the book at comic bookstores, select cons or online.

Websites:
cosplayinamerica.com
ejenchuang.com/


» How did you get into photography?
Photography really started for me when I took a black & white darkroom class in college. The moment my image magically appeared in that tray of chemicals I was hooked. My college only had a few photo classes so I started internship with a local Dallas photographer. After college, I continued to assist various photographers around the Dallas area but soon realized I had to leave and head for either New York or Los Angeles. Since I'm from Texas, I'm more used to warm weather so Los Angeles it is ! I spent 10 years working with different photographers, as well as working on my own shoots.
»Where did you get an idea to create the photo book, particularly as a published piece, rather than an online gallery?
The photography book came about from Anime Expo 2008. I had been out of the con scene for around 8 years and when Anime Expo moved to downtown Los Angeles - it was super close to where I lived. I've already knew about cosplay since I started going to cons in the 1990s and I've seen photos throughout the years - which is why I bought my own set-up - the grey backdrop. Too many times I look at photos and say "I know where that is !". I wanted to make it different and I hadn't seen anyone bring in a backdrop before, so I just did it.

»Why choose cosplayers as your subject material?
The book idea came really maybe 6 months after AX. My friends told me that I should do a book. I did some research and realized there just wasn't any book about American cosplay plus I found someone who may possibly back me for the printing of the book which would be a huge load off my back.
»How did you choose which cosplayers to photograph and include? Do you look for something in particular?
I spent 5 months traveling to cons and racked up one credit card in the process. Spend another 6 months editing the book. Since I was out of cons (and anime) for the past 8 years, most cosplays I don't recognize which actually made it easier for me to choose and edit. I based the choices of their poses and how the photo fit with the photo next to it on the next page. Color scheme was a running theme. If say there was a character with red, then the following image there'll be hits of red to correspond.


» As a photographer, what tips can you give cosplayers to help work with photographers to create better photos?

As for tips, photography - not every photographer will know the poses of the character so make sure you have a few in hand. Bringing printouts of the character from manga, artbooks, or other sources can help you both understand. If you see a good background for a shoot, remember it and let the photographer know. Hope that helps !


» Top Tutorials


» Great Resource


ColoredCosplay.com

A site decicated to helping ethnic cosplayers find Anime, Cartoon, Comic and Video Game characters that match their skin tone.

Help fill this awesome resource, check their forum out and suggest some characters!


» Pro Tips



+ Add hidden pockets to your costumes to store money, cell phones and other important things!

+ Plan ahead! Give yourself the time you need to complete a cosplay so you can look your best. Try to get your costume done a week or more before the con. You can spend that last week doing any additional touchups, and getting to bed on time!



» Cosplay Tutorial Updates


Every day we are posting a Cosplay Pic of the Day on the social networking pages, featuring a random cosplayer!


We reached (over) 2000 facebook likes! Thanks for the support facebook fans!
» Cosplay Video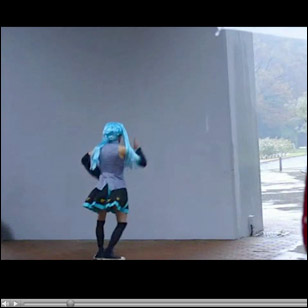 New! We'll be featuring a cosplay related video each month. Click the image and watch!